Hi, I'm Kevin. Thanks for learning more about FISHBUS Charters!
I've been fishing on Lake St. Clair and the Detroit River for 30+ years. I want to share with you the fun and enjoyment of fishing in beautiful Southeastern Michigan too!
My goal is to take people fishing and have fun while learning the details of that particular fishing day. I explain the why and how of what we're doing with no stress.
You need not worry about knowing where to fish or even how to fish. When you want to have fun on the water, I'll show you how it's done.
Whether it's vertical jigging the Detroit River, sight fishing on Lake St. Clair, or bobber fishing for panfish, you'll have hours of enjoyment without worries of "doing it right."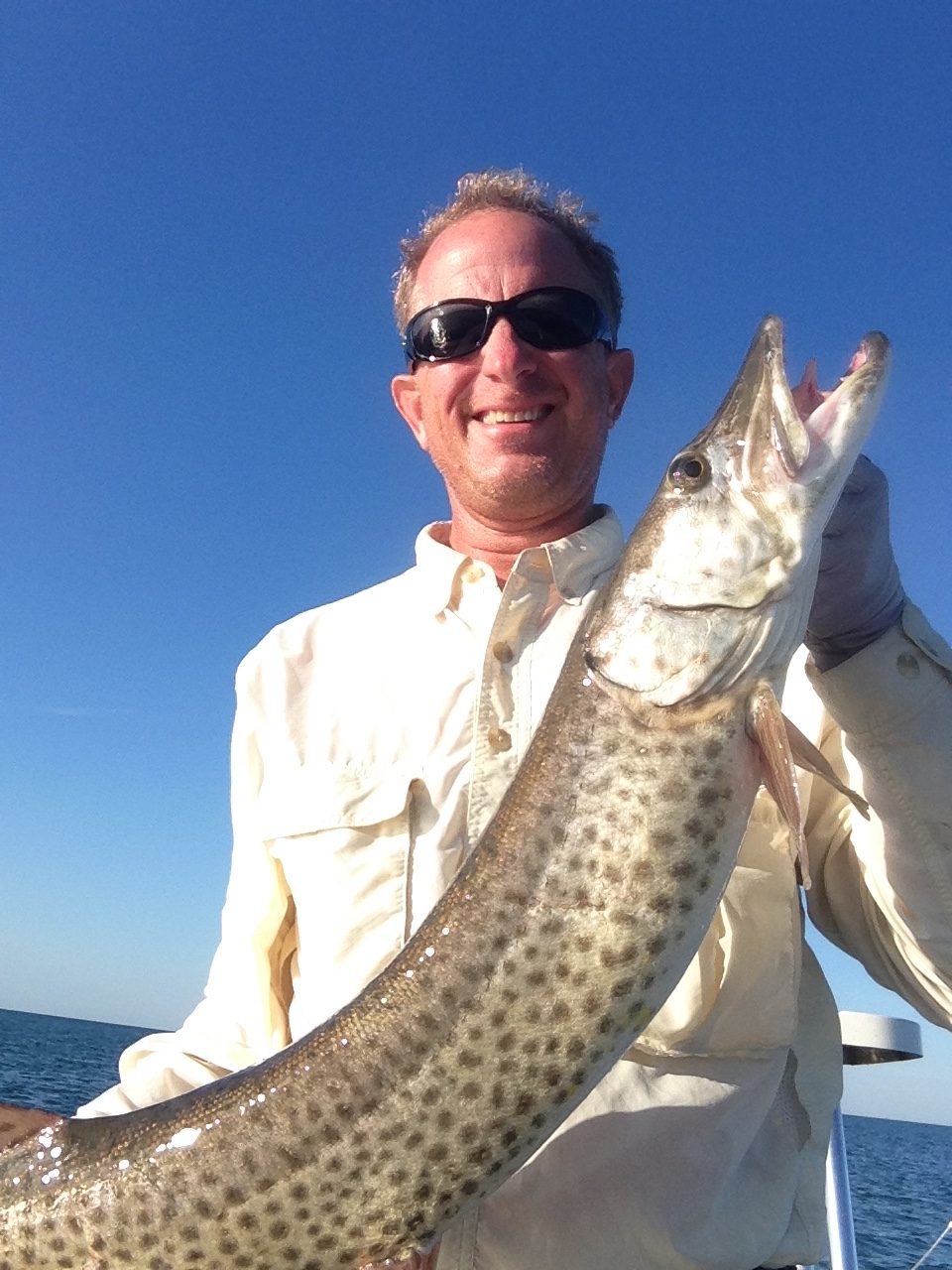 Why the FISHBUS?
A lot of people ask me, "why the 

FISHBUS

?"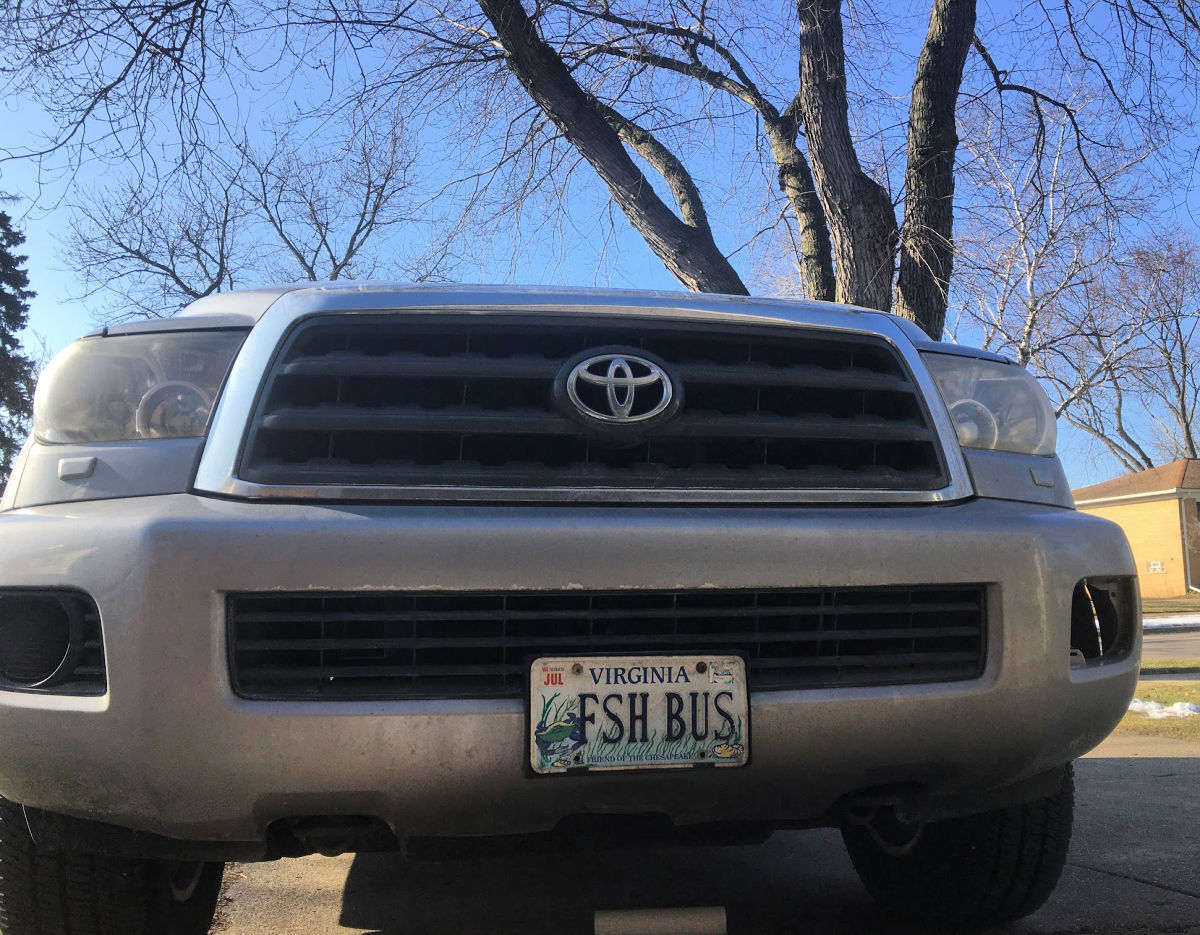 I got my passion for fishing from my dad, who fished the Chesapeake Bay in Virginia.  He would trailer his 24 ft, Grady White, with a Chevy Suburban.  Yes, it was almost fifty feet worth of outboard motor, boat, trailer, and truck.
Picking up his fishing buddies was part of the fun, and his crew nicknamed his very recognizable rig the FISHBUS.  The nickname stuck, and my dad got the license plate FISHBUS for his rig.
So, I decided to carry on the name and fun memories of my dad and his fishing buddies here by fishing on Lake St. Clair and the Detroit River.
The Original Captain of the FISHBUS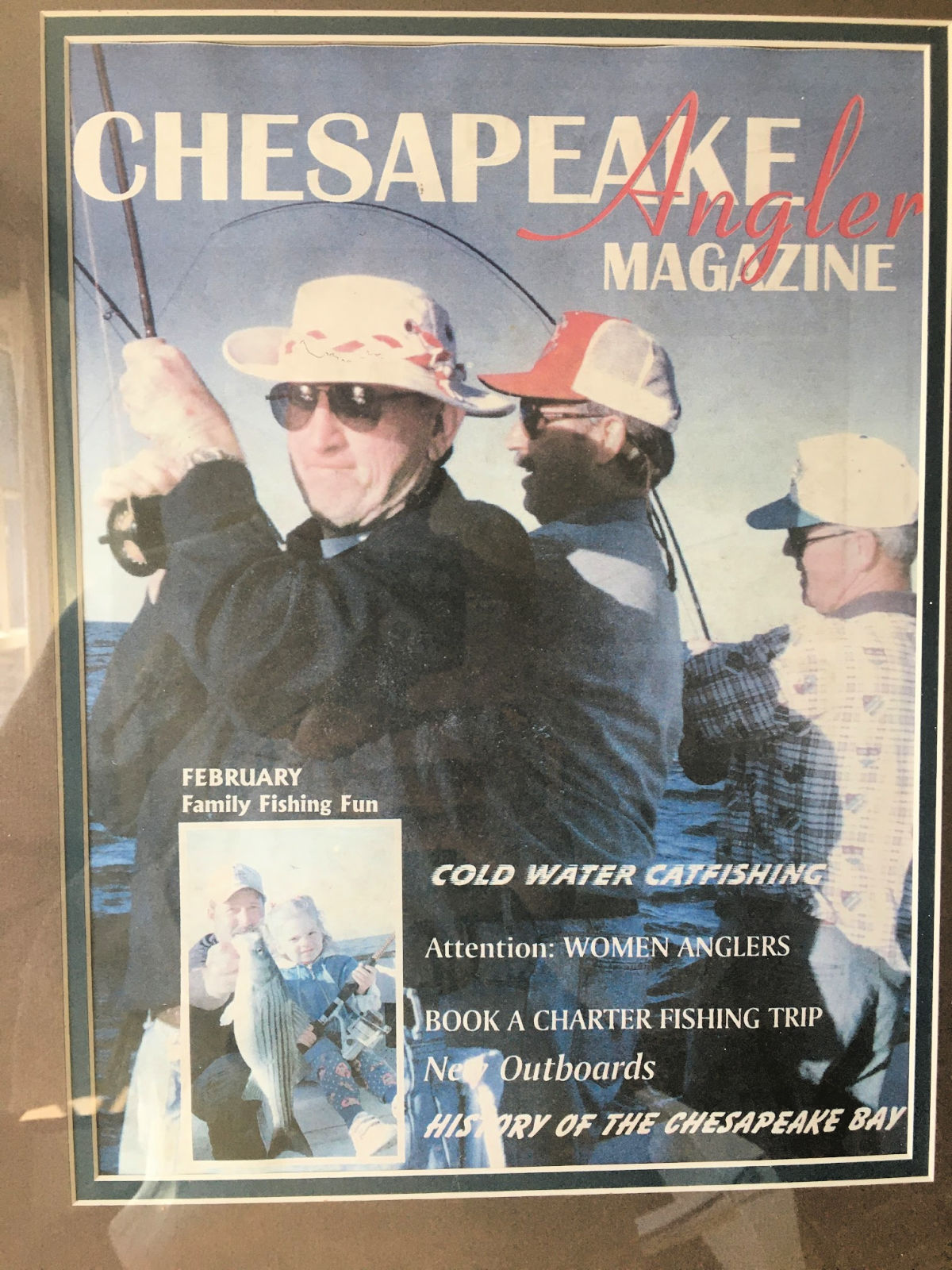 My dad, Scott Johnston, featured on the front of Chesapeake Bay Anglers magazine.
I'm the happiest when I'm on the water and when my family tags along, it's the perfect outing.
We've enjoyed many, many years of fishing on Lake St. Clair and the Detroit River here in beautiful Southeastern Michigan.  Here are some fun recent memories of my family enjoying the fun, sun and lake.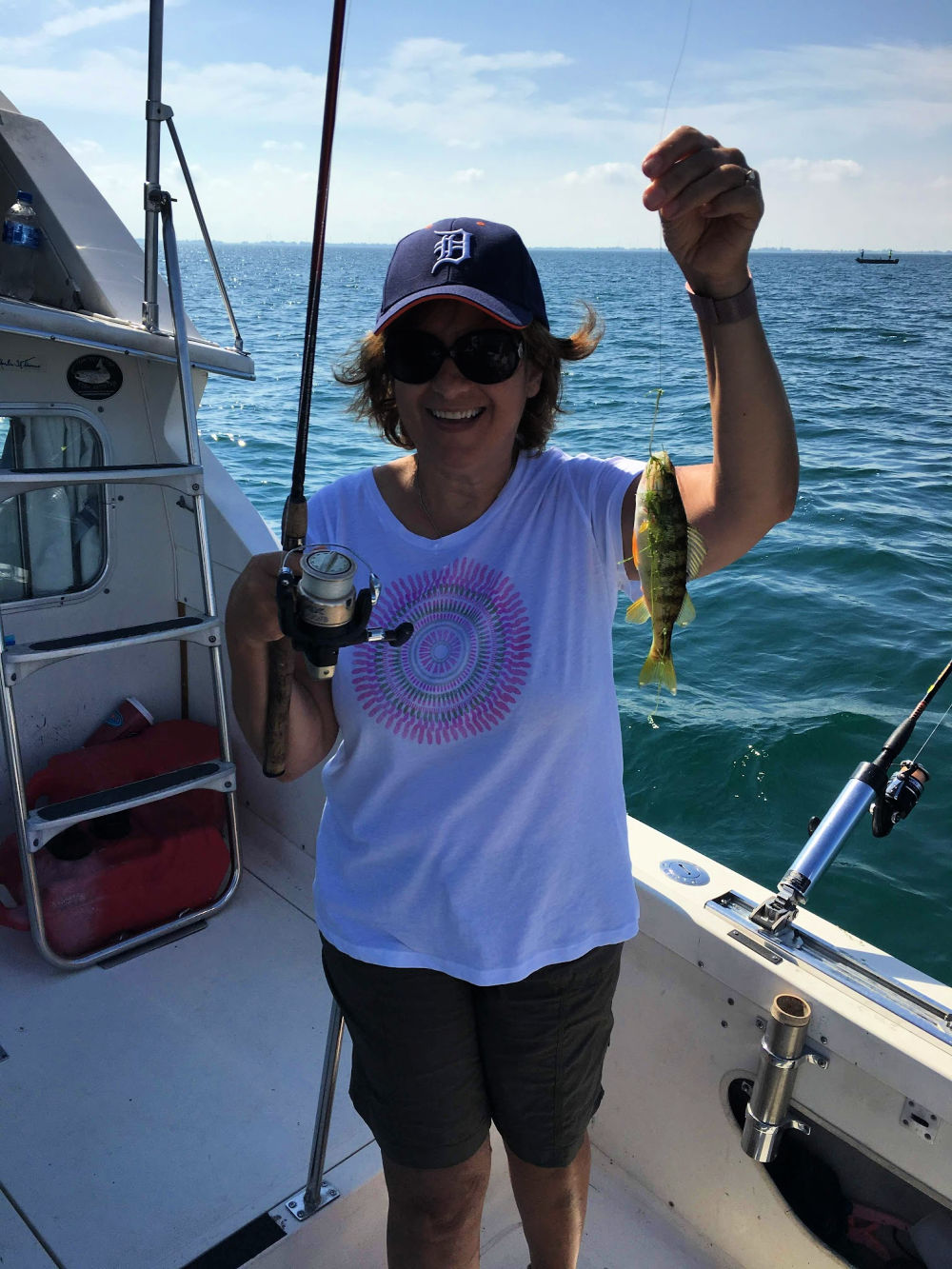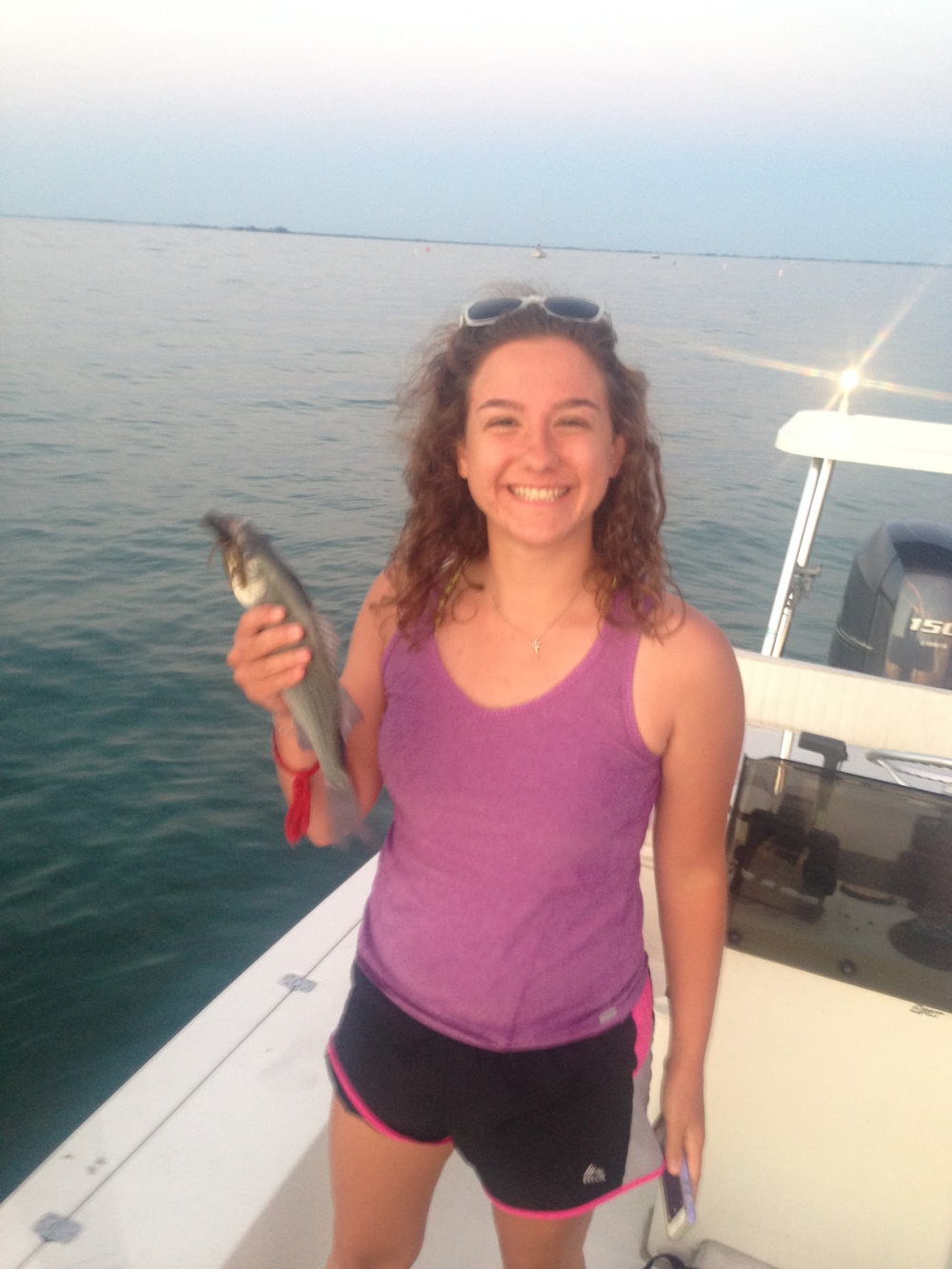 Contact me about FISHBUS Charters and scheduling a charter!
Thanks for learning more about FISHBUSCharters. Feel free to contact me about my Michigan charters and services.